Our self-service dog wash allows you to bathe your furry family member without any hassle. You won't have to worry about exerting effort cleaning up the stuff you used because we will do it for you.
Features and Supplies Available: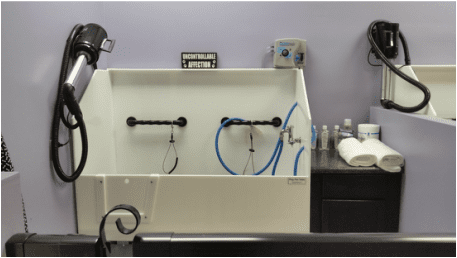 Turn to us for a hassle-free experience in bathing your fur ball. We look forward to serving you.